How I Get 25% More ROI Using Pinterest New Carousel Ads
Tsvik
This week Pinterest introduced brand new promoted Carousel Ads that you can use to expand your business opportunities.
Pinterest became available for business promotion not a while ago. New Ad options already known at Facebook, are getting popular on Pinterest.
Promoted Carousel is a perfect chance to get the most from Pinterest brightly creative audience. It is a powerful experience that lets become more competitive and helps beat your competitors.
Check this video to see how new Carousel Ads look on your account.
So, what exactly is it all about?
Promoted Carousel benefits
From now, you can include up to 5 images (cards) in one Ad within this new format.
Each card can have a unique landing page, title, description, product or service
The carousel is available in Pinterest users' feed like any regular Pin.
Pinners can easily scroll the Ad and tap an image they are more inspired by.
Although it started a few days ago, it already helped many businesses worldwide to lift brand awareness by 20%! Business types where visual advertising is a must investigated even a higher increase in interest and traffic. People like this new Ad format showcasing diverse product variations in a stylish way.
Where is a new format available?
The following countries opt for new Pinterest Ad opportunities: US, UK, Ireland, France, Canada, Australia, and New Zealand.
The targeting options for the campaigns with carousel ads are the following: keywords, interests, audiences, location, gender, and device.
You can create CPM and CPC mobile campaigns (iOS and Android).
Carousel important specs
Required aspect ratio for images: 1:1 (square) or 2:3 (vertical);
Number of pins: from 2 up to 5;
Title: 100 characters with spaces maximum;
Description: 500 characters with spaces maximum (it shows up on organic pins only).
Why use Promoted Carousel
You can demonstrate multiple features of your product making it competitive and more interesting than others;
You can easily display multiple products in a single row. That will showcase how rich your product range is. You can sort the images in a specific style or colors in order to make Carousel Ads even more attractive.
It makes it simple to tell a story of your brand with the help of step-by-step pictures.
How to set Pinterest new Carousel ads
It is easy to try as the new format is available throughout many accounts and multiple businesses.
1. You log in to your Pinterest business account.
As soon as your go to Ads->Create Ad, you can start a new campaign with an option to switch on Carousel Ads.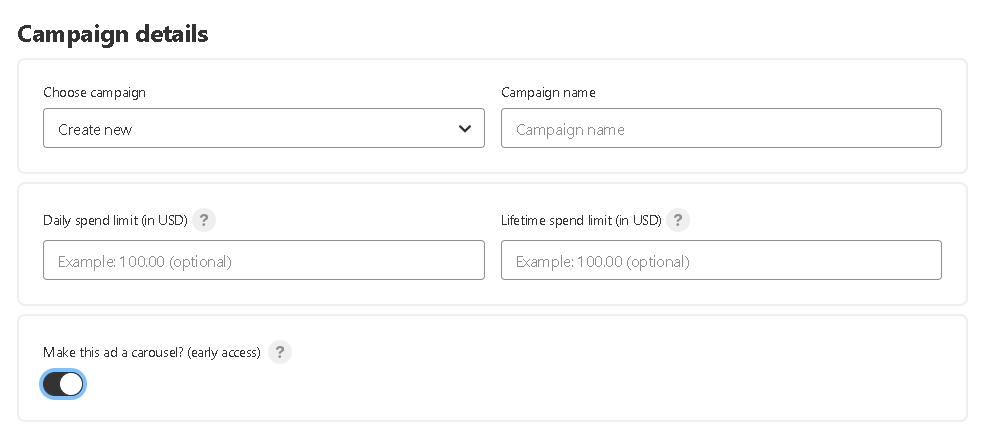 2. You set a campaign name and a budget and go to the next step where you can pick several targeting options for your Ads running.

3. When you set your campaign daily budget, start date, and maximum CPC, you can proceed to the actual Ad creation.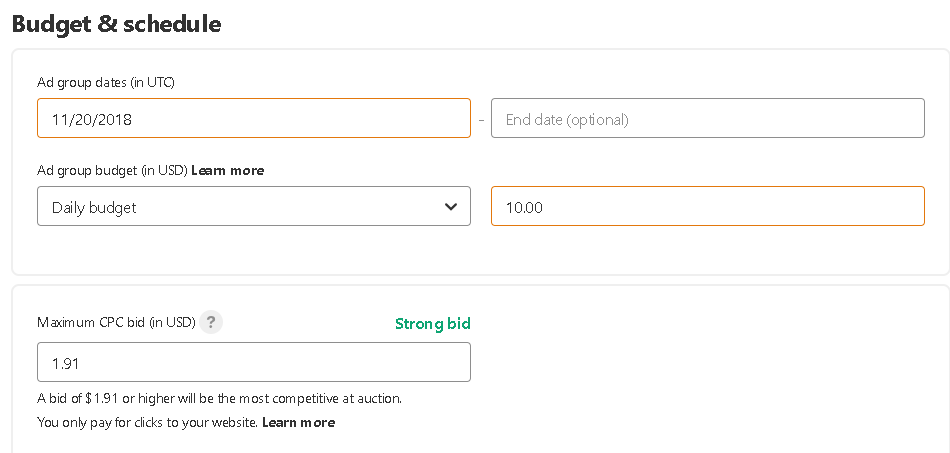 4. Here's where you will create your first Carousel Ad.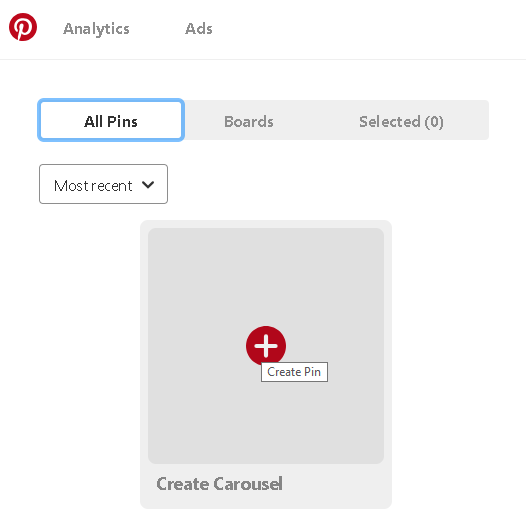 5. You should create a unique title and description for each card within the acceptable limit of 100 characters per title and 500 characters per description.
You can also choose to apply the same text to all images. Landing pages should also be selected at this point.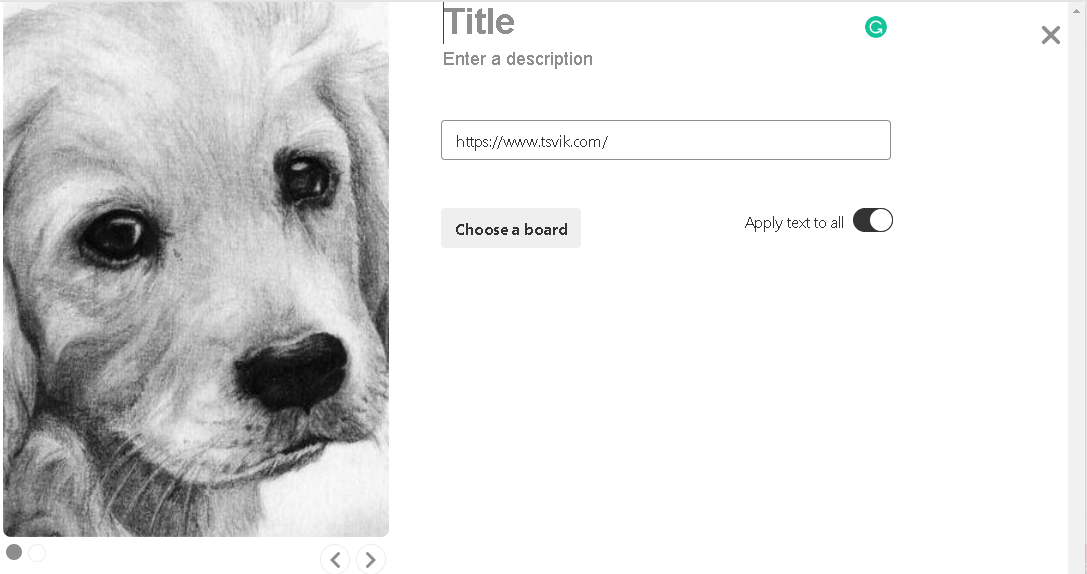 6. Promoted Carousel pictures are taken directly from your computer or can be used from any of your active Pin boards.
Pins are not available for editing once they are created. Make sure you introduced titles, descriptions and landing pages correctly before saving.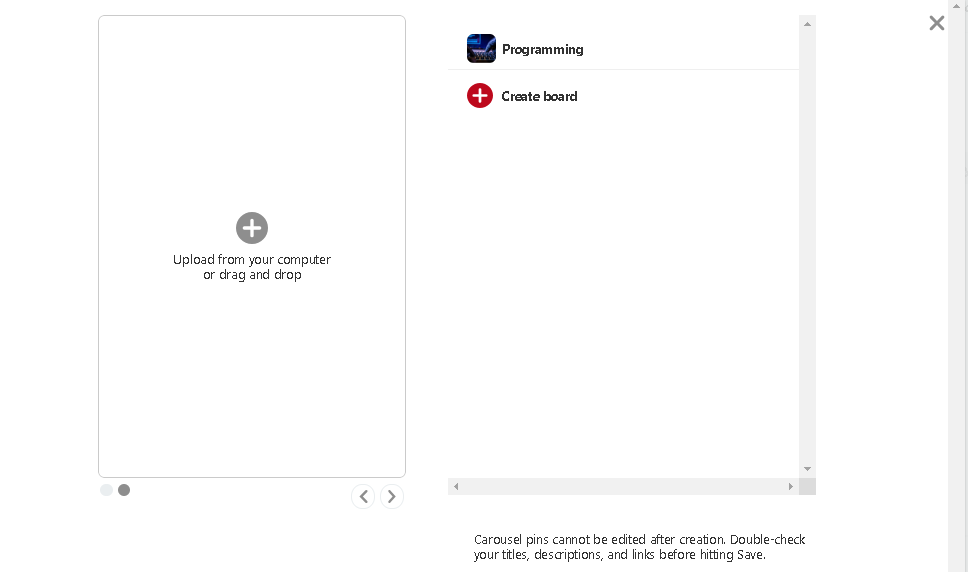 7. Upload images and complete all the fields for every card within your Ad. After that, review the whole Carousel and launch the Ad.
That is how easy it is to create Promoted Carousel campaign on Pinterest. Don't hesitate to use this new format as it opens more possibilities to build a strong brand awareness.